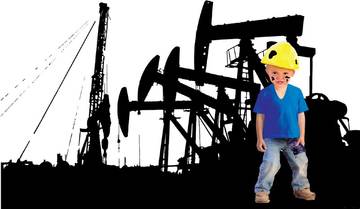 29 Jun

Help Clients Manage Energy-Related Risks

With an ever changing and highly complex energy sector, Lane & Associates understands that although the energy market may fluctuate, your clients still have equipment to run and operations to manage. We work with our markets to find the most efficient and cost effective solutions in General Liability, Property, and Inland Marine so that when insurance is needed we have you covered.

Our coverage targets contractors across Louisiana and Texas working in the Upstream Oil & Gas Exploration and Production Field:
Well Loggers and Inspection Contractors
Pipeline Contractors and Operations

Riggers and Millwright Services (serving the upstream oil and gas sector)

Oilfield Electrical Contractors

Oilfield Labor Contractors (Roustabout Companies)

Oilfield Equipment Sales & Rental

Oilfield Leaseholders and Operators

Mud Loggers

Oilfield Welders

Oilfield Consultants

Oilfield Trucking (GL only)

Land Man

Geophysical Service Contractors

Oilfield Drillers
We offer low minimum premiums and policies with no General Liability Deductible and Time Element Pollution of $5,000 per occurrence.We have A+ rated markets available and can provided customized risk solutions that include: General Liability Coverage Extensions for: Blanket Additional Insured, Blanket Waiver of Subrogation, Primary/Non-Contributory Wording, Underground Resources and Equipment, Time Element Pollution Coverage, Employee Benefits Liability, Stop Gap Coverage
$750 Pumpers/Gaugers

$2,500 Non-owned Working Interests

 

$2,500 Not Over The Hole Contractors

$3,500 Lease Operators

$5,000 Over The Hole Contractors Deductibles
For additional information or to rate your clients please contact our underwriters today (504) 467-3123 or questions@gotolane.com.