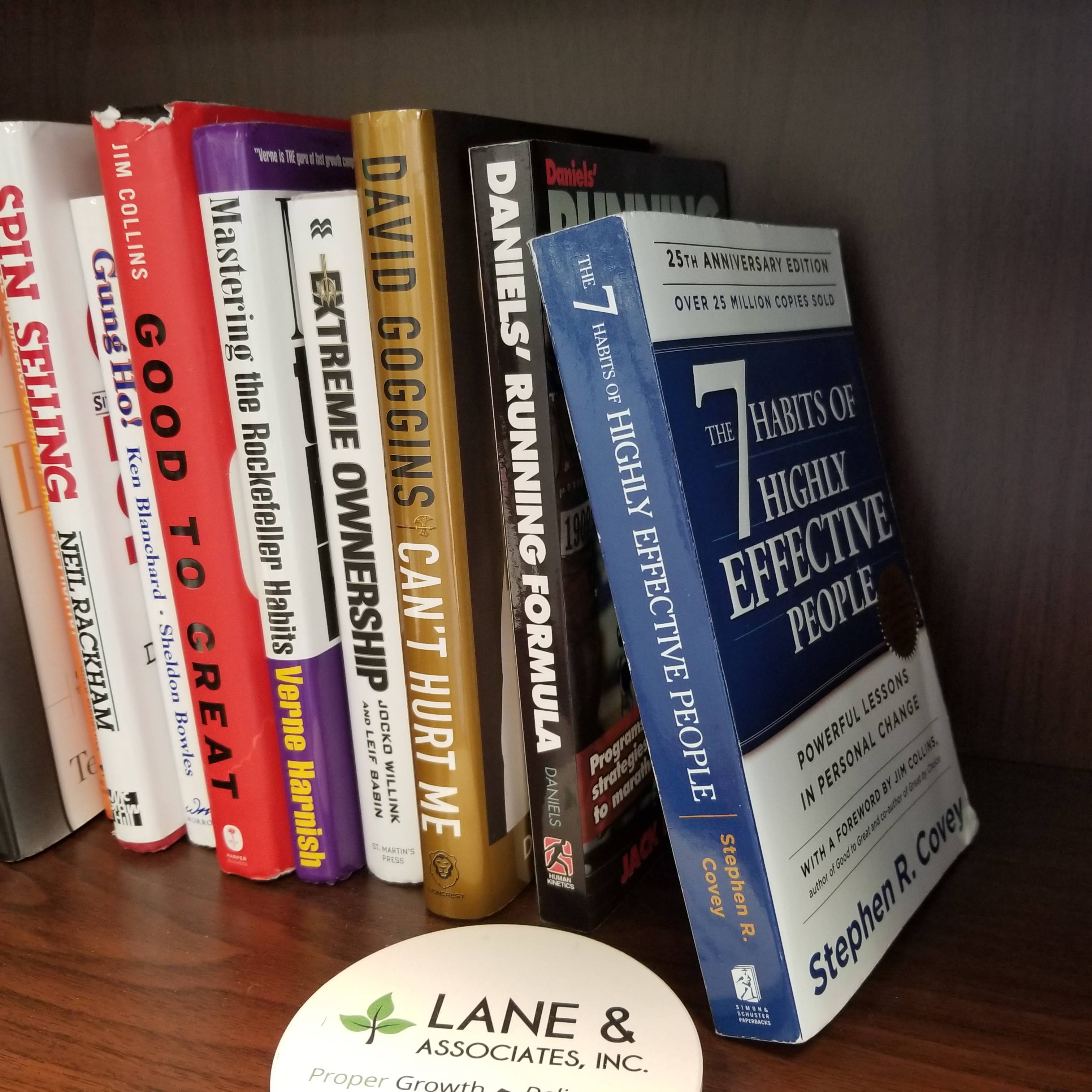 14 Jun

Lane & Associates Book Club: The 7 Habits of Highly Effective People

Lane & Associates has mission statement defining what we do. In addition, we have a vision statement that reminds us of where we want to be and values that define who we are. 

We recently added "Effective" as a value based on the ideas presented in the book The 7 Habits of Highly Effective People.   

About once a year, we pick a book to read and discuss it weekly.  Stephen Covey's bestselling book ,"The 7 Habits of Highly Effective People", was the first book selected.  It was named the No. 1 most influential business book of the 20th century and sold over 15 million copies. As its name reveals, it's a book about increasing your effectiveness across different areas of your life.

The first three habits "Be Proactive", "Begin with the End in Mind",  and "Put First Things First" help us to move from dependence to independence in what Dr. Covey calls a "private victory".  Habits three through six include the following: "Think Win/Win", "Seek First to Understand, Then to be Understood",  and "Synergize", which gives us the keys to "public victory".  The last habit "Sharpen the Saw" is about continuous improvement.

Overall, its been an extremely useful way to spend time and discuss beneficial actions amongst the team.