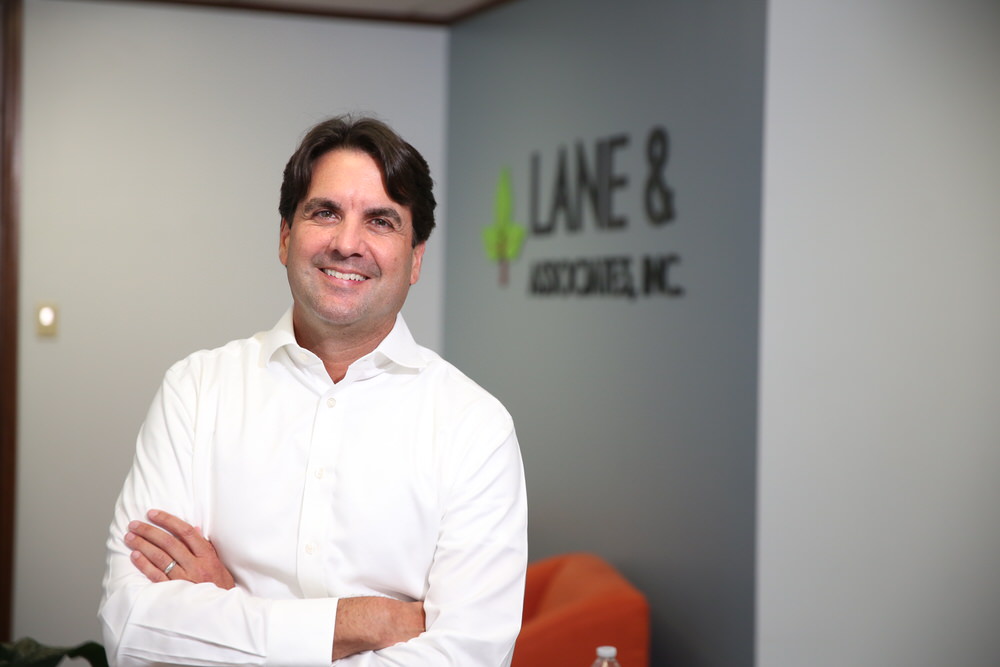 28 Sep

An Interview with Lane & Associates President, Scott Landry

At the core of what makes Lane & Associates great is a team of passionate and dedicated professionals. We interviewed President, Scott Landry, to find out more about his journey into a career in insurance, how he maintains a good work/life balance and his insight into working at Lane & Associates.
What keeps you busy when you're not at work?
I have more free time now that my children are older.  My oldest child, Madeleine, is a sophomore at LSU, my son Harrison, is a senior at Jesuit and our youngest child Griffin, is in the 7th grade at Stuart Hall.   I try to stay fairly active, working out several days a week, usually at 5:30 am with F3 Nola.  I enjoy fitness challenges and completed two GORUCK Tough challenges and a 12 mile Tough Mudder in the last year.  When not playing in the dirt, I enjoy reading, watching LSU sports and spending time with my wife, Barbie and children (when they are home).
How did you come to a career in insurance?
Barbie and I were living in Houston, TX.  Barbie was employed at Ernst & Young working as a senior auditor and I was working at Andersen Consulting (now Accenture) building light oil and gas liquid trading systems.  My father-in-law, Mike Lane, was looking for assistance in operating Lane & Associates and Barbie was wanting to move back to Louisiana and start a family.  I started at Lane on April 1, 1996.
What do you enjoy most about your job?
Having previously worked for a large international corporation, I really enjoy leading a small business.  I am excited by the challenge of finding success in this very competitive market.  Being able to employ great people, who strive to provide a best practice level of service, motivates me to be a better person.
Share with us a little known fact.
My father, Bryan Landry Jr., was born in Lacassine, Louisiana and spoke Cajun French as his first language.  My first name is also Bryan.  My dad didn't have a middle name, so I am not a third. I continued the Bryan tradition naming my first son Bryan, but he also goes by his middle name Harrison.
Meet the rest of the Lane & Associates team by visiting our About Us page.